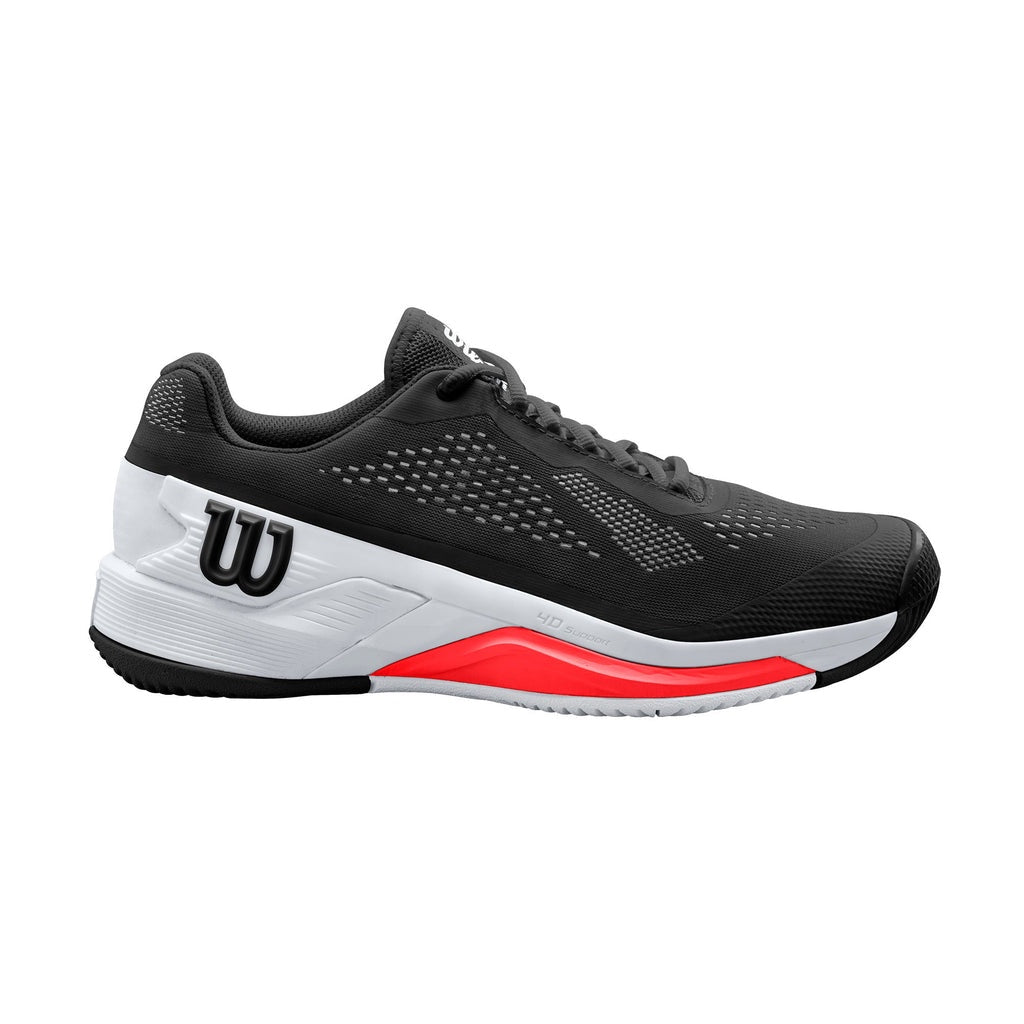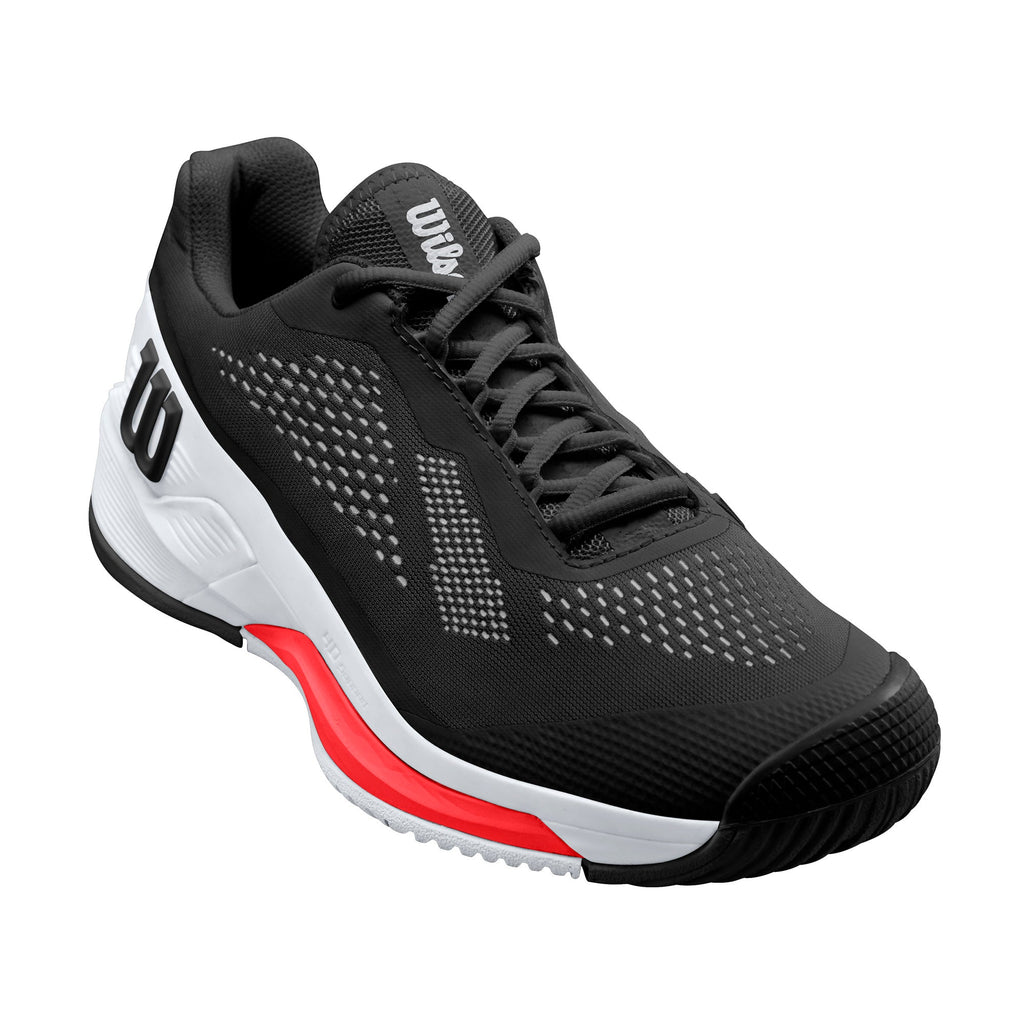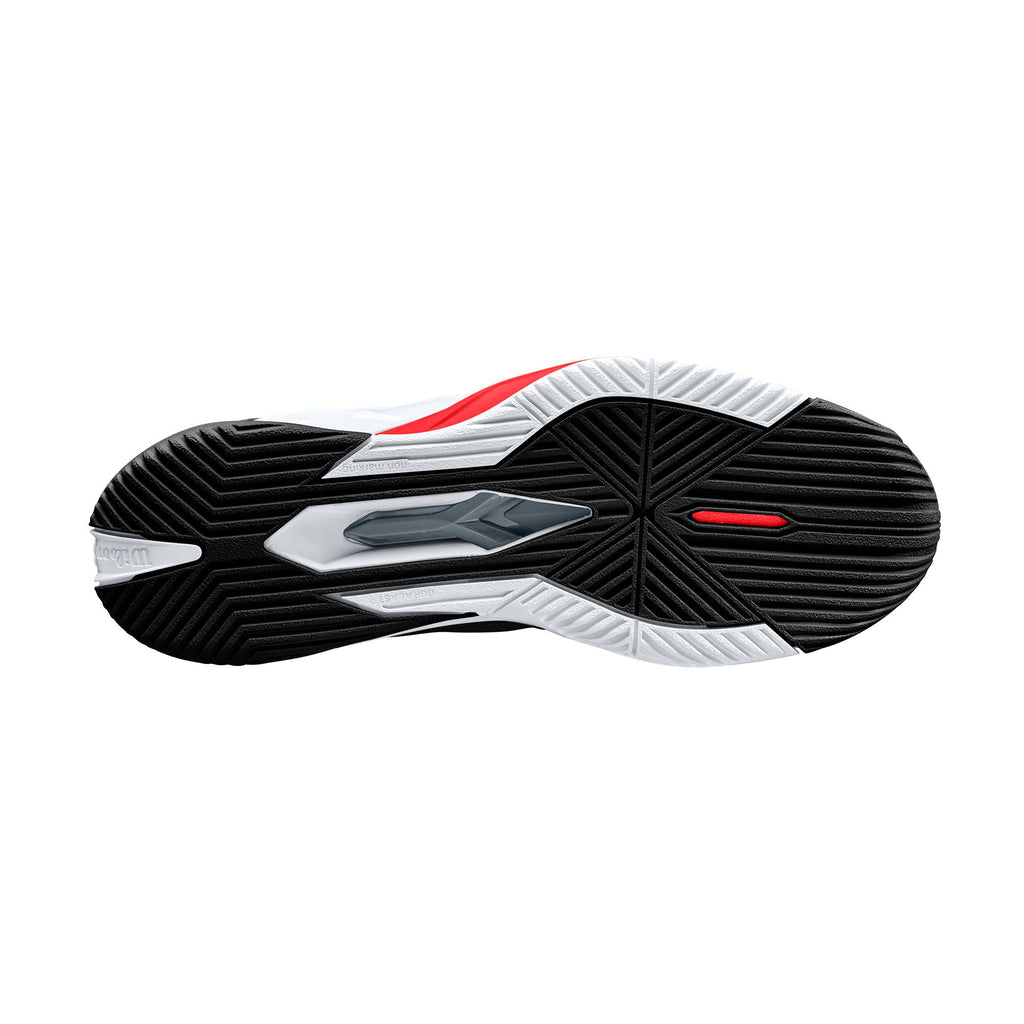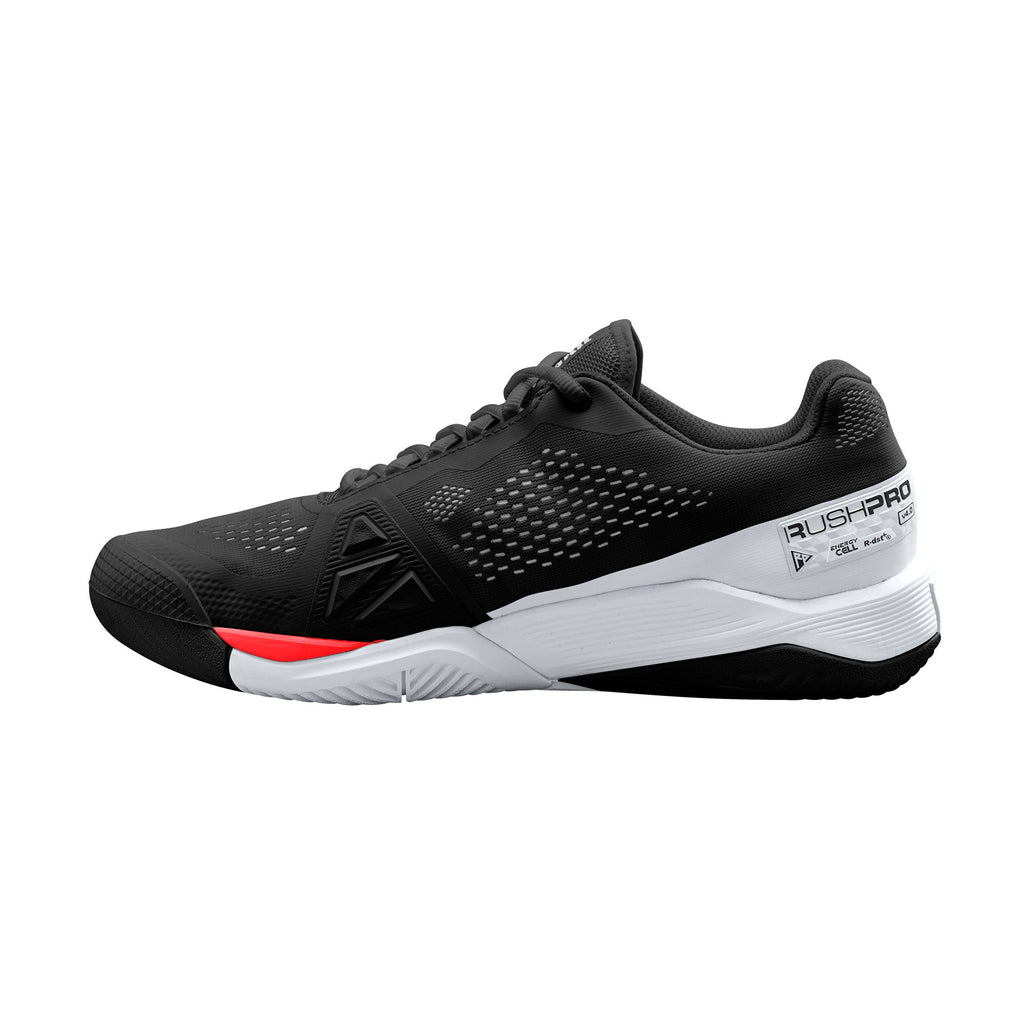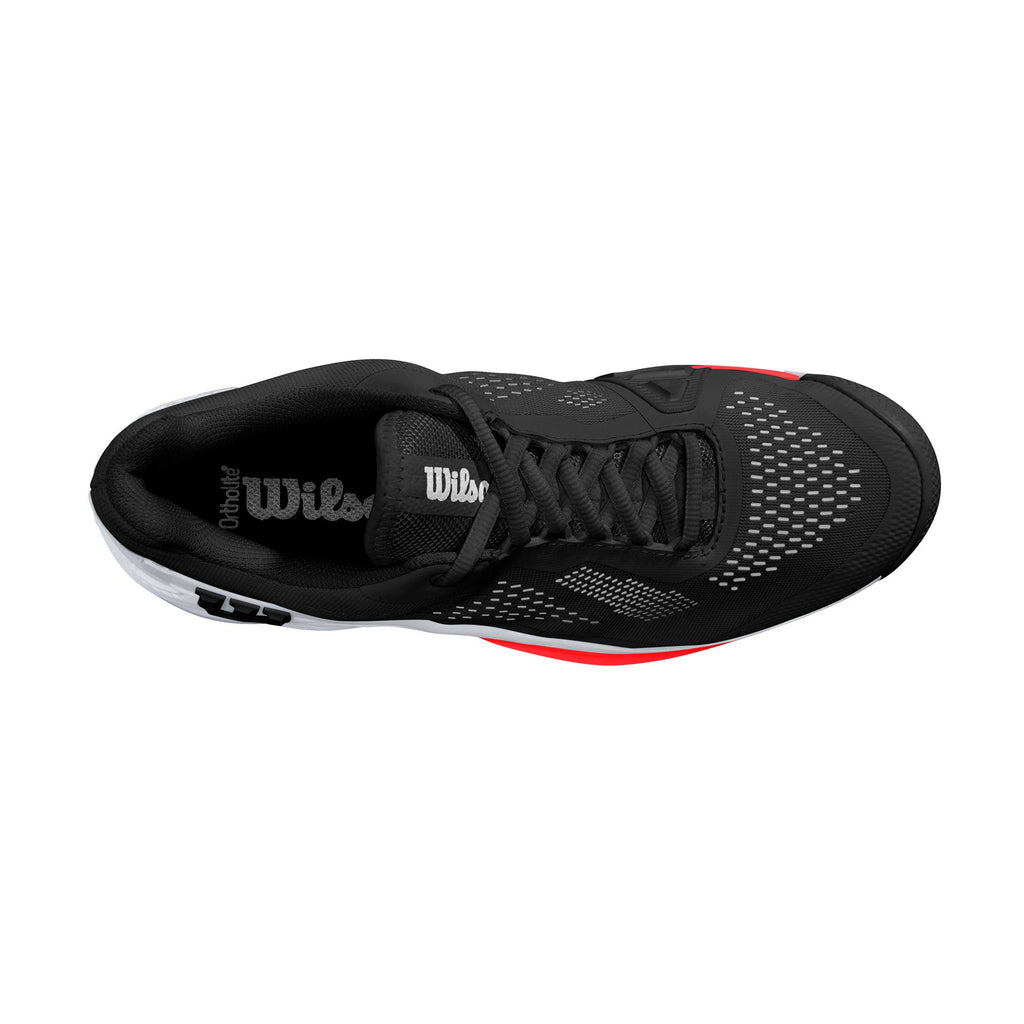 Wilson Rush Pro 4.0 Tennis Shoes Men Black/White/Poppy
In stock
Pickup available at VOLT Sports @ The Browns Bay Racquets Club
Usually ready in 1 hour
Wilson Rush Pro 4.0 Tennis Shoes Men Black/White/Poppy
US9
VOLT Sports @ The Browns Bay Racquets Club
Pickup available, usually ready in 1 hour
4 Woodlands Crescent
Browns Bay
AUK
Auckland 0630
New Zealand
+64212391353
The Wilson Rush Pro 4.0 Tennis Shoes Men Black/White/Poppy!
Introducing the latest 4D Support Chassis 2.0, designed to break down the traditional chassis into two separate pieces for optimal maneuverability. With one aspect situated under your foot for an enhanced forward propulsion, the other piece spans from heel to toe, keeping you steady even during the most intense movements. Experience unrivaled stability and control with the new 4D Support Chassis 2.0.
Energy Cell is a game-changing innovation for tennis shoes that revolutionises the way tennis players transfer their body weight for explosive speed. Utilising a lightweight EVA foam in the forefoot of the midsole, Energy Cell allows for a softer, more cushioned feel without sacrificing power and acceleration. Get ready to take your performance to the next level with this cutting-edge technology.
Sensifeel 2.0 is a technological treat for those on the hunt for breathable, featherlight sneakers that unburden your feet without compromising on style. The innovative mesh design of the minimally layered upper provides excellent ventilation, allowing your feet to breathe easy. When it comes to support, Endofit ensures that you'll experience the best - its full inner sock construction guarantees a snug, personalised fit. With Sensifeel 2.0, you won't just be walking, you'll be gliding.
The DF2 technology boasts a court sensation that is hard to resist! With a drop of 9 mm, the cushioned feel delivers a perfect blend of agility and ease. Experience both the comfort and the speed with this one-of-a-kind tennis shoe court solution.
The Rubber Medial Drag Pad is the perfect solution to enhance your long-run durability, while simultaneously protecting your feet when dragging on the ground.
Looking to take your performance to the next level? Look no further than R-DST+. This cutting-edge technology delivers unparalleled cushioning and rebound, giving you the power to perform at your best. Experience the difference for yourself and reach new heights of dynamism with R-DST+.
Introducing Duralast - the ultimate solution for unmatched durability and superior grip on any court surface. Crafted from an exceptionally tough, high-density rubber compound, this product offers remarkable resistance against abrasion while ensuring a secure foothold on all surfaces. Duralast is the smart choice for unbeatable performance and long-lasting reliability from a tennis shoe.
Crafted to dominate on all courts, these specially engineered tennis shoes are built for peak performance. They are the perfect blend of style, comfort and functionality, with advanced features that guarantee an unrivalled playing experience. No matter what type of court you're facing, these shoes have got you covered thanks to their superior design and construction. Whether you're a seasoned pro or a beginner, these shoes will help you elevate your game and make your mark on the court. So go ahead and unleash your full potential with these versatile tennis shoes that are designed for greatness.
We understand that it can be difficult some times to make sure you order the right shoe size.

If you are cautious about ordering the incorrect size you may wish to purchase multiple shoes or sizes, and once you have received them send back the ones that don't fit. This will help you get the correct size the first time! We will then refund you the amount for the returned shoe(s). Please make sure to mention this in the notes section at checkout so we know you intend to return some items.

If you need us to send you another pair following your original order there is a $12 shipping charge applicable.