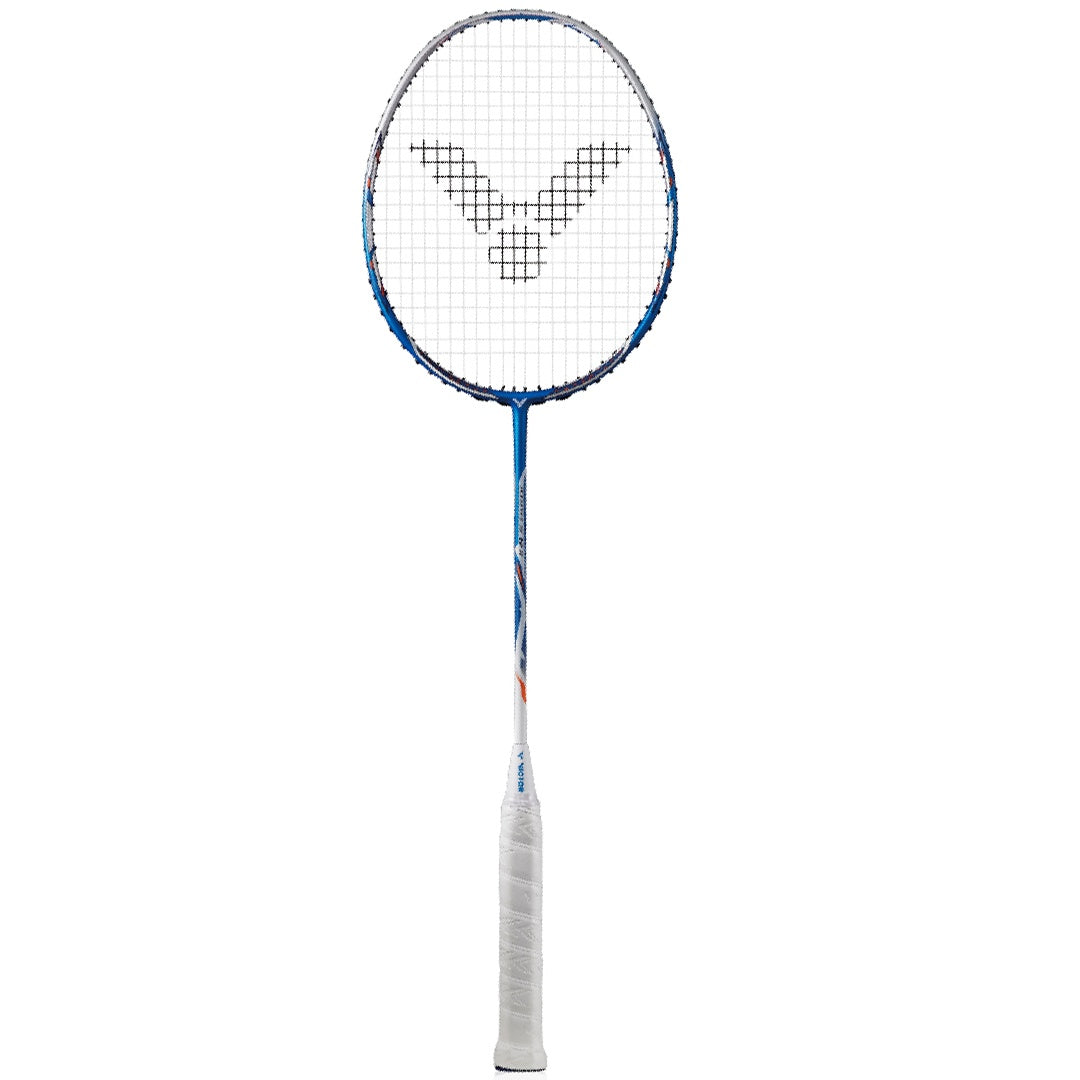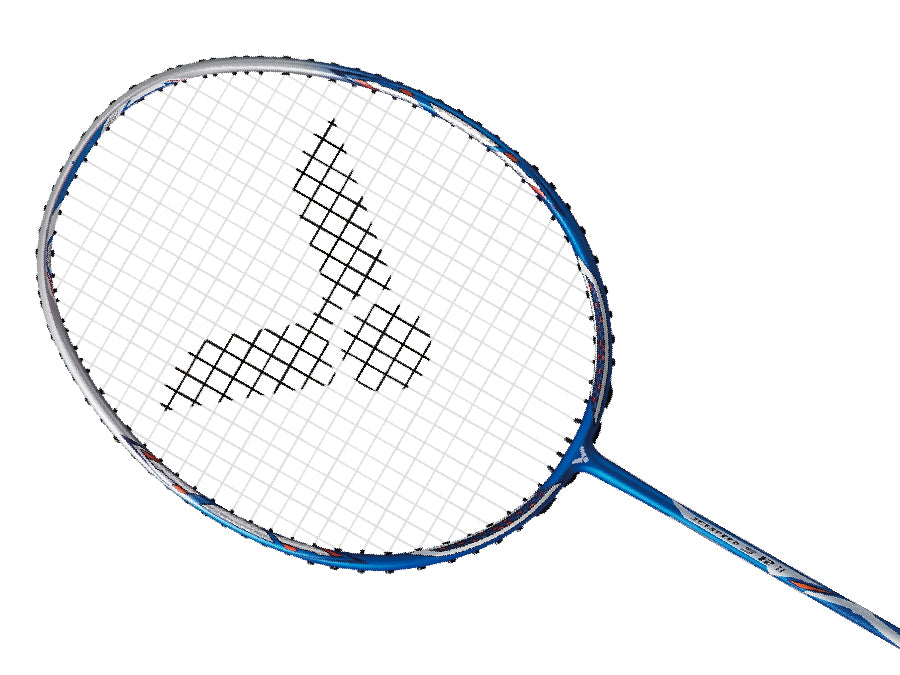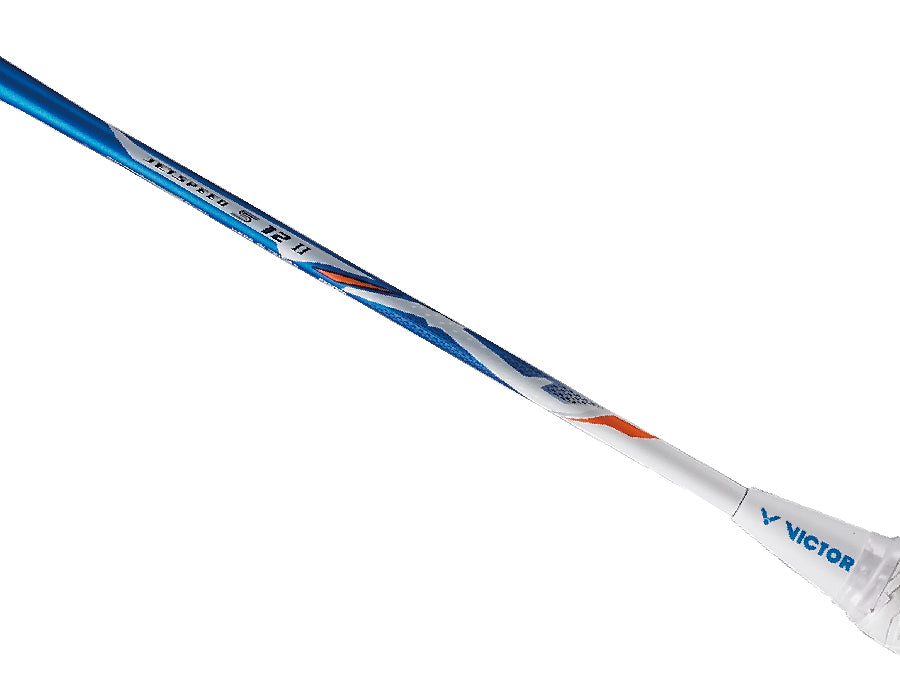 VICTOR Jetspeed 12 II Badminton Racket
In stock
Pickup available at VOLT Sports @ The Browns Bay Racquets Club
Usually ready in 1 hour
VICTOR Jetspeed 12 II Badminton Racket
VOLT Sports @ The Browns Bay Racquets Club
Pickup available, usually ready in 1 hour
4 Woodlands Crescent
Browns Bay
AUK
Auckland 0630
New Zealand
+64212391353
VICTOR Jetspeed 12 II Badminton Racket!
The Victor JetSpeed 12 II Badminton Racquet is a pinnacle of cutting-edge technology and innovation designed to revolutionize your game. Engineered with a host of advanced features, this racquet delivers unparalleled performance and control on the court.

SEVEN SIX -76: The single-pass grommet hole construction reduces friction between strings, resulting in less tension loss and extended string life. This ensures consistent power and control throughout your gameplay.

AERO-SWORD: The innovative AERO-SWORD technology combines the popular frame structures of SWORD and AERODYNAMIC. By reducing air resistance, it enables faster and more powerful returns, giving you a competitive edge on the court.

PYROFIL: Developed by Mitsubishi, the PYROFIL Carbon Fiber and its composites are advanced high-performance materials. These materials possess high-intensity bonds, making the racquet ultra-lightweight, with excellent shock-absorption capabilities. This enhances your control over shots, allowing for precise and powerful hits.

NANO FORTIFY TR+: Building upon the strength of NANO FORTIFY TR, this racquet is engineered with an advanced, more durable carbon fiber. This firm yet resilient material offers pleasing feedback and enhances the overall feel of the racquet, giving you a comfortable and confident grip.

REBOUND SHIELD: The Rebound Shield technology introduces highly resilient and durable glass fiber into the multilayered frame design. This provides better elasticity, minimizing the impact on your arm during hits. You'll experience improved comfort and responsiveness, allowing you to play longer and more confidently.

FREE CORE: The Victor JetSpeed 12 II features a revolutionary handle design. Designed through computer simulation and injection molding techniques, the Free Core handle allows the shaft to move more freely. This not only ensures smoother swings but also enhances the overall handling experience, providing you with greater maneuverability and control.

The Victor JetSpeed 12 II Badminton Racquet combines these exceptional features to deliver unmatched performance, control, and comfort. Prepare to dominate the court with a racquet that empowers your skills and takes your game to new heights.
Technical Specification
Frame: High Resilience Modulus Graphite / Nano Fortify TR+
Shaft: High Resilience Modulus Graphite / PYROFIL / 6.6mm shaft
Weight/Size: 4U/G5
This VICTOR badminton racket comes factory prestrung. If you wish to have it restrung with your selected string and tension please use the restring upgrade on this page.