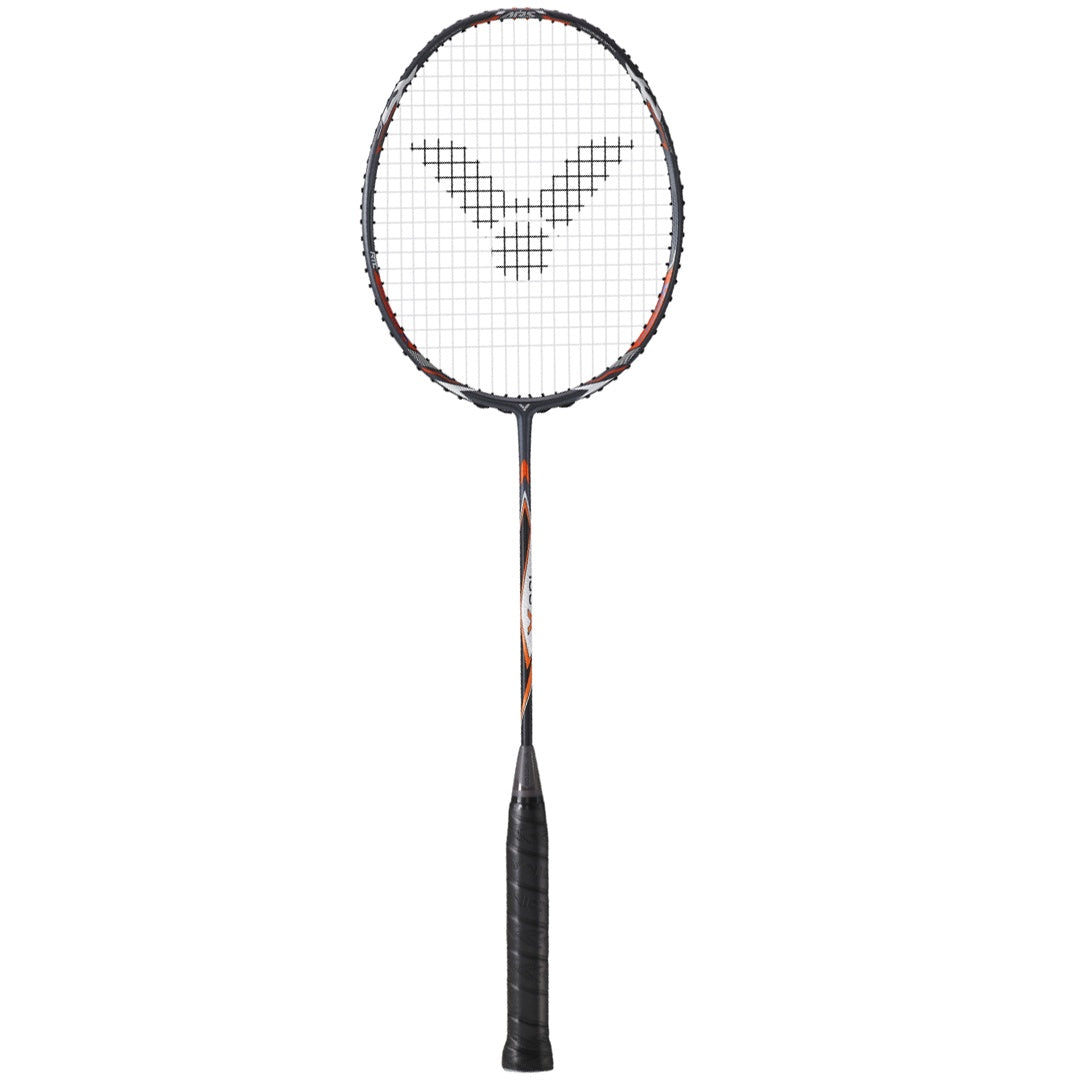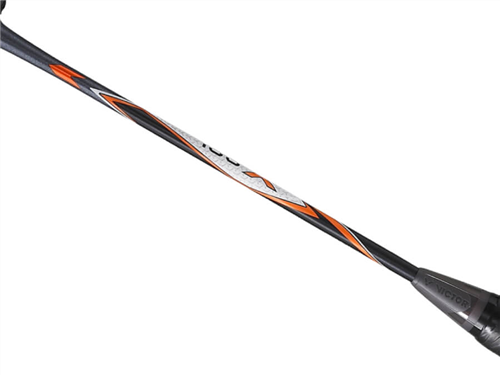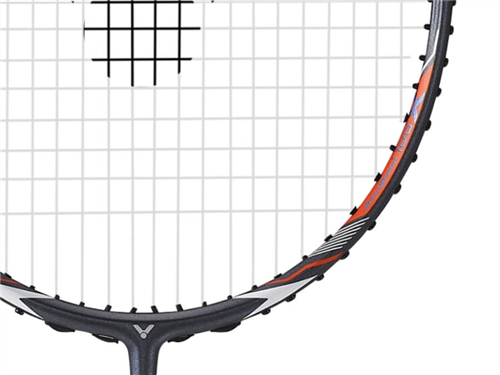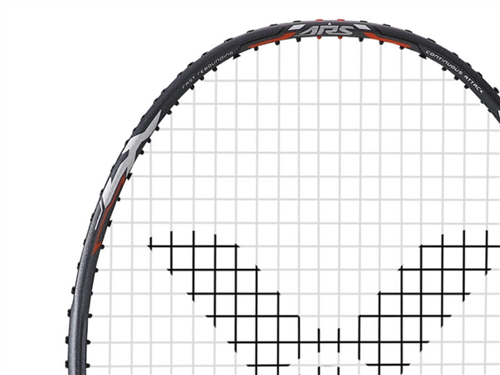 VICTOR Auraspeed 100X Badminton Racket
Pickup currently unavailable at VOLT Sports @ The Browns Bay Racquets Club
VICTOR Auraspeed 100X Badminton Racket
VOLT Sports @ The Browns Bay Racquets Club
Pickup currently unavailable
4 Woodlands Crescent
Browns Bay
AUK
Auckland 0630
New Zealand
+64212391353
VICTOR Auraspeed 100X Badminton Racket!
Prepare to revolutionize your game with the Victor AuraSpeed 100X Badminton Racket. Meticulously crafted with cutting-edge technology and meticulous attention to detail, this racket is the ultimate tool for taking your performance to new heights on the court. Designed to empower players with unmatched speed, control, and power, the AuraSpeed 100X is a game-changer that will propel your game to the next level

SEVEN SIX -76: Experience a breakthrough in string technology with the single-pass grommet hole construction of the AuraSpeed 100X. This innovative design minimizes friction between strings, resulting in reduced tension loss and prolonged string life. Enjoy optimal string performance and maintain your competitive edge for longer.

PYROFIL: Developed by Mitsubishi, the PYROFIL Carbon Fiber and its composites are exceptional materials known for their high-intensity bonds and ultra-lightweight properties. Incorporated into the AuraSpeed 100X, these advanced materials provide extraordinary shock absorption capabilities, enhancing control and stability during intense rallies.

NANO FORTIFY TR+: Building upon the success of NANO FORTIFY TR, the AuraSpeed 100X features the next evolution of this technology. Crafted with a more durable carbon fiber, the racket offers a firm yet pleasantly resilient feel, ensuring remarkable durability and excellent responsiveness.

ANTI-TORSION SYSTEM: The shaft of a racket plays a crucial role in power transmission. Victor's commitment to innovation is evident in the AuraSpeed 100X, boasting a state-of-the-art shaft design. By combining highly resilient materials and innovative engineering, this racket delivers unparalleled anti-torsion performance and resilience, allowing you to unleash powerful shots with precision.

RTC: Experience a game-changing rebound with the Rebound Transition Construction (RTC). Scientifically tested "Rebound Points" strategically placed on the frame increase the racket's rebound effect, resulting in enhanced shot weight and velocity. With the AuraSpeed 100X, your strokes will carry more impact, putting your opponents on the back foot.

SONIC-REBOUND TECHNOLOGY: The AuraSpeed 100X integrates the best of Rebound Transition Construction and high-resilience carbon fiber material through Sonic Rebound Technology. This innovation maximizes the rebound effect upon impact, enabling you to strike with unparalleled speed and power like never before. Experience an entirely new level of performance on the court.

DYNAMIC SWORD: Inspired by aerodynamics, the Dynamic Sword frame design takes cues from the renowned SWORD technology and elevates it to new heights. The frame's 12 and 6 o'clock positions are inward, while the 3 and 9 o'clock positions are outward. This blade-like structure increases the sectional area, effectively directing airflow and resulting in faster and smoother returns.

REBOUND SHIELD: The AuraSpeed 100X introduces the Rebound Shield, incorporating highly resilient and durable glass fiber into the multilayered frame design. This enhancement provides superior elasticity and exceptional comfort during every hit, allowing you to play with confidence and finesse.

FREE CORE: Embrace a revolutionary handle style with the AuraSpeed 100X's Free Core technology. Designed through computer simulation and utilizing injection molding techniques, this innovative handle allows the shaft to move more freely. Enjoy smoother swings and an improved overall handling experience, giving you a competitive edge on the court.

SRS: Unleash the full potential of the shaft's elasticity with the enhanced recovery performance of the AuraSpeed 100X. Crafted with high modulus materials, this racket delivers fast rebounds, enabling you to execute lightning-quick shots with precision and power.

POWER RING: Experience an exceptional fusion of the shaft and Free Core technology with the Power Ring feature. The integration of these elements creates a robust yet agile racket, delivering phenomenal elasticity and sturdy handling. With the AuraSpeed 100X, you can dominate the court with confidence and finesse.

Elevate your game to new heights with the Victor AuraSpeed 100X Badminton Racket. Engineered with state-of-the-art technologies and a relentless pursuit of excellence, this racket empowers players to unleash their full potential and excel in every match. Take control of the court and experience badminton like never before.
Technical Specification
Frame: High Resilience Modulus Graphite / Nano Fortify TR+
Shaft: High Resilience Modulus Graphite / PYROFIL / 6.8mm shaft
Weight/Size: 4U/G5
This VICTOR badminton racket comes factory prestrung. If you wish to have it restrung with your selected string and tension please use the restring upgrade on this page.